---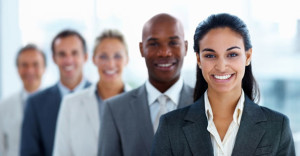 Ancon was founded in 1997 and located in Prince George's County MD, which is in the Washington DC metropolitan area. We are a minority, woman-owned business dedicated to providing your organization with qualified and professional resources in order to help you manage your business.
What We Believe – Our Values
Ancon's growth and success is directly attributed to the sound principles on which our company was established. These principles remain woven throughout the fabric of our business, propelling our efforts towards quality and excellence, and serving as guides for all of our employees, consultants, and partners.
Value People
In this electronic age, we still value developing relationships with those we serve and with those that serve us. The intellect, expertise, and talent of Ancon's employees and consultants are our most valuable commodity. By the same token, the needs and ideas of our clients are the lifeline of our business and motivate us to deliver the best services.
Expect Integrity
We act with integrity and we expect it. It's really that simple.
Encourage Creative Thinking
When problem solving, we encourage our team members to think "out of the box" for solutions.  We believe that process is just as important as the end result, and sometimes an employee's creative concept could be the catalyst for an outstanding result.
Demand Quality
Without quality people and processes, excellence is impossible. In keeping with our emphasis on relational service, Ancon has instituted several quality controls with regard to our employees, consultants, and clients.
Reward Excellence
Ancon's management team, employees, and consultants are among the top in their respective fields. Therefore, to
attract and keep the best — we offer the best. Flexible work schedules, paid professional development, competitive compensation, and other incentives are just a few ways that we show our appreciation.
Support the Community
Ancon encourages and is committed to supporting local enterprise and establishing netwo
rks among other area businesses. Similarly, we invest both time and money and share our expertise with professional societies, educators, and other philanthropic causes.